Regrets
Sunday, 9 September 2012 ◆ 6:32 pm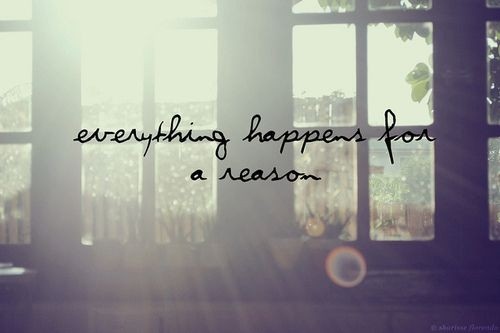 Assalamualaikum.
Maybe Allah has a better plan for me.
Yeah, He does :')
Don't hold strong opinions about things you don't understand. Sometimes you need to run away just to see who will follow you.
You know, it's really hard to answer "what's wrong?" when nothings right.
I'm tired of trying, sick of crying, I know I've been smiling, but inside I'm dying.
Maybe
one day it will be ok again. That's all I want. What ever it takes, I just want to be ok again. Just be okay.
When I was younger crying always seemed to be the answer. Now that I'm older crying seems to be the only option. I guess there comes a point where you just have to stop trying because it hurts to much to hold on anymore.
You say I'm always happy, and that I'm good at what I do, but what you'll never realize is, I'm a damn good actress too.
Don't fall into the trap of pretending everything's fine when you know it isn't. I'm just learning how to smile, and that's not easy to do. Sometimes it hurts more to smile in front of everyone, than to cry all alone.
I want to be remembered as the girl who always smiled the one who could brighten up your day, even if she couldn't brighten her own. Just when I thought my life was coming together, I realized it was just starting to fall apart.
I don't know what I want in life. I don't know what I want right now. All I know is that I'm hurting so much inside that it's eating me, and one day, there won't be any of me left. It is the loneliest feeling in the world is to find yourself standing up when everyone else is sitting down. To have everybody look at you and say "what's the matter with her?" I know what it feels like. Walking down an empty street, listening to the sound of your own footsteps. Shutters closed, blinds drawn, doors locked against you. And you aren't sure whether you're walking toward something, or if you're just walking away.
You start life with a clean slate. Then you begin to make your mark. You face decisions, make choices. You keep moving forward. But sooner or later there comes a time where you look back over where you have been and wonder who you really are.
I don't know if I'm getting better or just used to the pain.
I know it seems like I'm this strong person who can get though anything, but inside I'm fragile. I've had so many things thrown at me, and each one has only made a crack. It huts so much, you know :'\
But it's okay. This is just a game of life. And I know, Allah would only give His servants, a test that they could face it. And, He'd gave a test to a really tough person that's fragile inside, hurted too much but still standing strong
fi Mardhatillah...
And that's me :')
Insya-Allah.
Sincerely,
Your toy